Crossed Fingers 4 Recap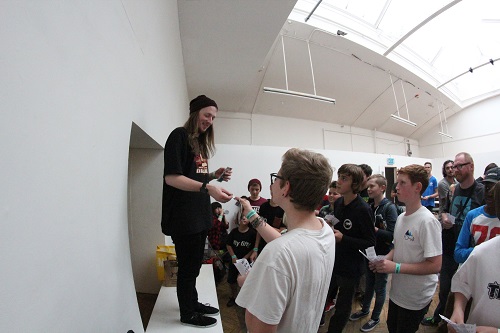 Today is a day of looking back. A year ago today, my girlfriend and I got our cat, Nev, which is a really crazy thought. Time goes rather quickly to say the least. Admittedly two days ago doesn't seem anything but that, and that's when Crossed Fingers 4 went down.

Looking back to the planning of this, it was very difficult to figure our who was coming and what the numbers would be. If you look at fingerboarding online, it's very much changed from forums being the centre of everything to places like instagram, and as such it's a lot harder to know what's going down.

I'd done all the same planning as always, but year year even moreso than last year felt like going into it blind. Would it happen again? Running an event isn't cheap, this year the total cost was £440, something I'd saved up over months to make sure the event could go down. Thankfully, upon opening our doors at 10:30am, we were very pleasantly surprised.

The event was the second biggest turnout in Crossed Fingers history, something that's been going steadily downhill since the second event. We didn't even hit 30 people last year so I thought we would end up getting a very small amount of people through the door - I remember thinking to myself 'less than 10 and this will have to be the last event'. Thankfully, that's not the case, as not only did lots of people turn up but we had more people than ever before queueing to get in initially.
"so those of you who endured long bus journeys or things like that - thankyou!"
The UK scene is going strong, and even if the 'regulars' from years back don't make events any more, there are loads of people who made it a fantastic turnout. It's great to see new faces as well as regulars, and moreso to see that there is definite skill from these regulars. In a few years time, these guys will be walking away with the trophy.
The competition started after lots of chilling and raffles, and there were some really skilled unknown faces. After putting the top 10 through to the second round (going from 45 second runs to '4 tries to do 2 tricks') we were left with the top 4 going into the final GOS - however that would go down after we'd taken a break, had the second raffle, and had amazing food thanks to Red Pizza Company and my lovely girlfriend for making a massive tray of ambt. logo cupcakes. Between everyone, ten 15 inch pizzas were eaten! Damn good pizza too.
The final went down and whilst everyone was on pretty equal footing it seemed, Elliott fought off almost all letters and ended up taking 1st place, for his 4th Crossed Fingers win (3 championships and 1 sessions). The kid absolutely slays, and clearly deserves to win - he's easily one of the most impressive fingerboarders I've ever seen. The top 5 results are:
1st - Elliott S-F
2nd - Jake Le Grys
3rd - Keefa Watson
4th - James Johnson
5th - Guglielmo
After a pretty intense day of fingerboarding, prizes, pizza, and competing, it was really nice that the last few hours of the event were just chilling out and fingerboarding with friends. Everyone made the event well worth coming too I think, and whilst there were some UK legends missing from the attendance list I really really enjoyed myself and cannot wait for next year. I really hope everyone had an awesome time, it really wouldn't be anything if it weren't for the people who turn up - so those of you who endured long bus journeys or things like that - thankyou! I look forward to seeing everyone next year.
Finally, a HUGE thankyou to all the sponsors who made the event possible:
Blackriver, Planktoon, Beastpants, Weca, Flatface, Redwolf, Northwoods, Fingerboardstore, The Norwood Project, Grindsir, Levelup, and Lowpro!
The event would have not been the same were it for the generous support of all these companies, so make sure to support them if you get the chance.
Once again a massive thankyou to everyone who made the trip, I'm hyped to be able to do something like this for UK fingerboarding and really hope you all enjoy it. See everyone next year for Crossed Fingers 5! Details will appear around April next year :)
Posted on 31st August 2015 at 09:13 by Kerry.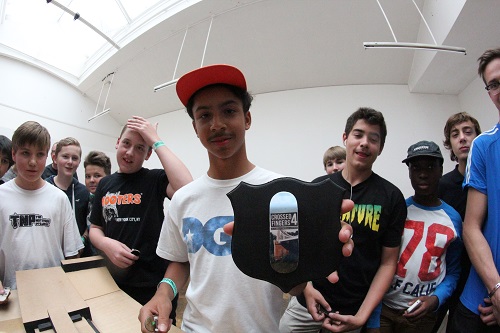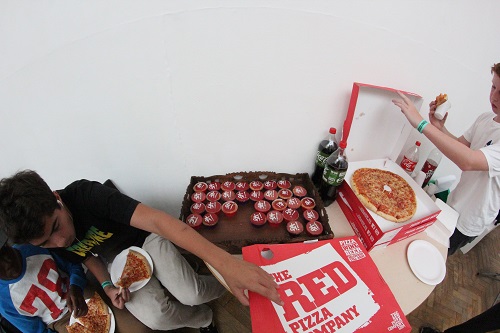 .