Fingerplant 2015 Deck Review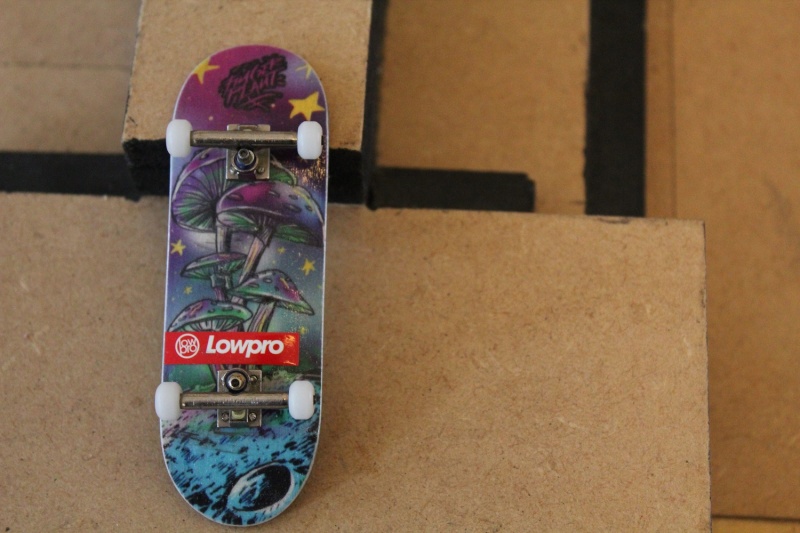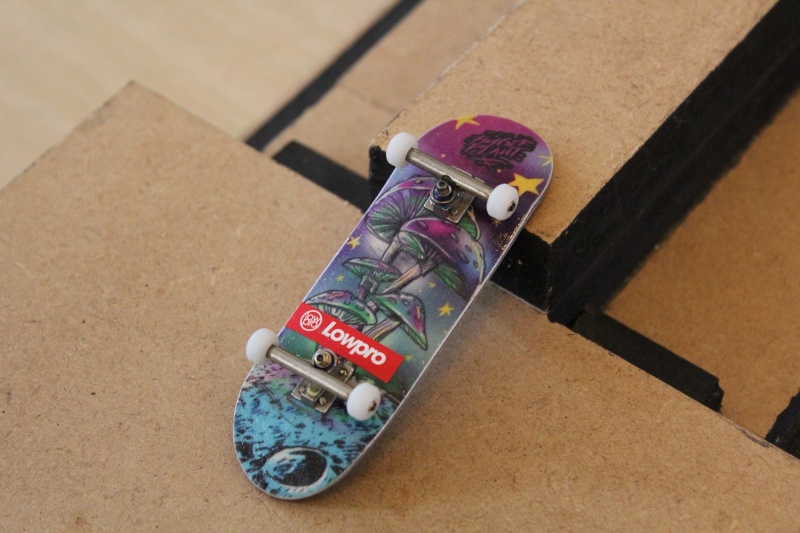 I've really been loving everything Fingerplant have dropped since their comeback this year, they were a favourite company of mine back in the day and having them back in the scene is definitely a good thing. The question then is this, how do their decks stack up to fingerboarding in 2015?

Shipping took a week or so to get most of the way around the world. Seems good to me, especially as the deck arrived in perfect condition too. 10/10

First impressions I absolutely loved the graphic! It's such a nice looking graphic, and captures the awesome vibe Fingerplant graphics have always had. I mean, who doesn't want mushrooms in space? The deck looked really nicely made too, so no complaints there. 10/10

Craftsmanship is very solid, it's drilled, pressed and shaped really nicely and I had absolutely no problems setting it up. I did notice the lacquer looked a bit thin, but that was it. 9.5/10
"Great pop, not to deep, and overall nice and responsive"
Performance
of this deck is very nice, but it did take a little bit of time to get used to. The deck is a mellow/medium kick with medium concave, which is very nice but not what I was used to riding at all. I always find with mellow kick decks that they're great, but make switch/nollie tricks a ton harder due to the tail being that much lower. You get used to it after a while, but at first it's not as easy as picking up a board with medium kicks.
That said, once you've ridden it for a bit, it's really solid. Great pop, not to deep, and overall nice and responsive. The deck seems like it'll last well too, despite the lacquer being a bit thin the graphic is wood print and isn't going anywhere - which is nice given how rad it looks. My only other complaint is that in the current width (this is a 32mm) the board feels really thin. I know years ago that wouldn't have been an issue, but fingerboarding has changed and the more pointy kicks really need 33mm. Thankfully all their decks are now 33mm, so that's a dead issue. 9/10
Overall
If you're a fan of mellow or willing to put a little bit of effort into a new board, these are well worth picking up. Brilliantly made, nice and responsive, just not a deck you can pick up and shred instantly. For a price tag of 15 dollars though, they're fully worth it!
You can pick up Fingerplant decks
here
:)
Posted on 10th June 2015 at 12:26 by Kerry.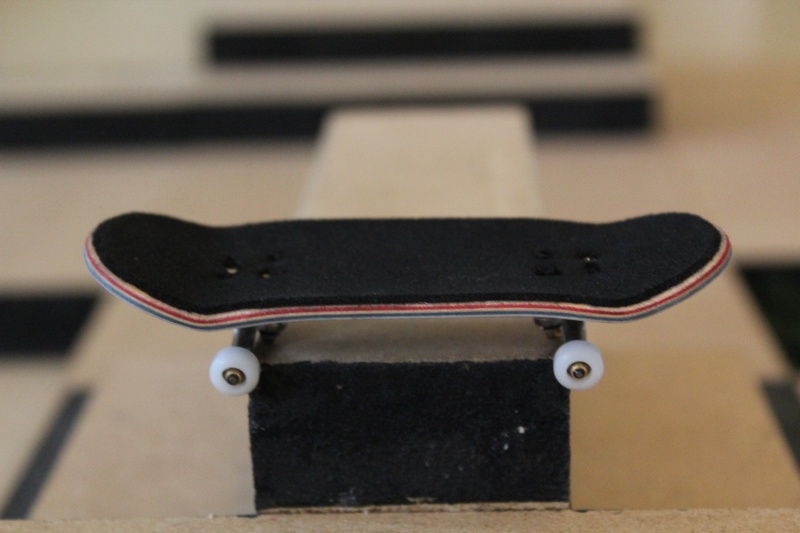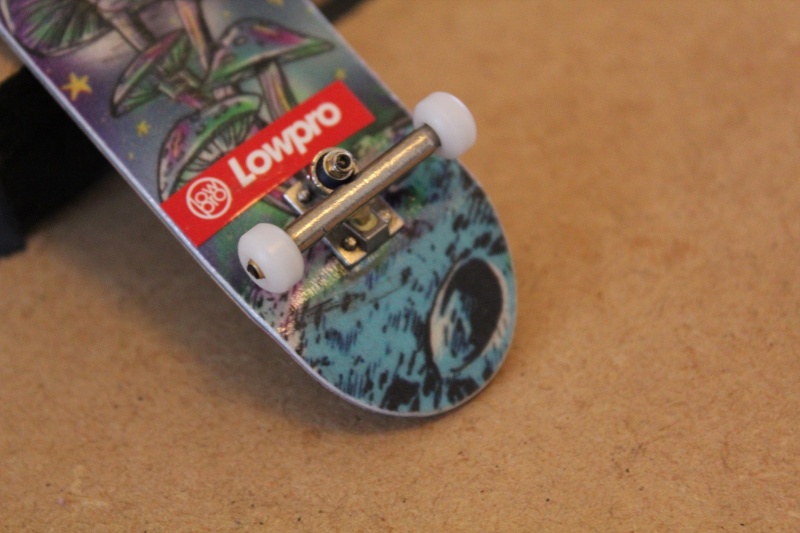 .