Weca W2 Deck Review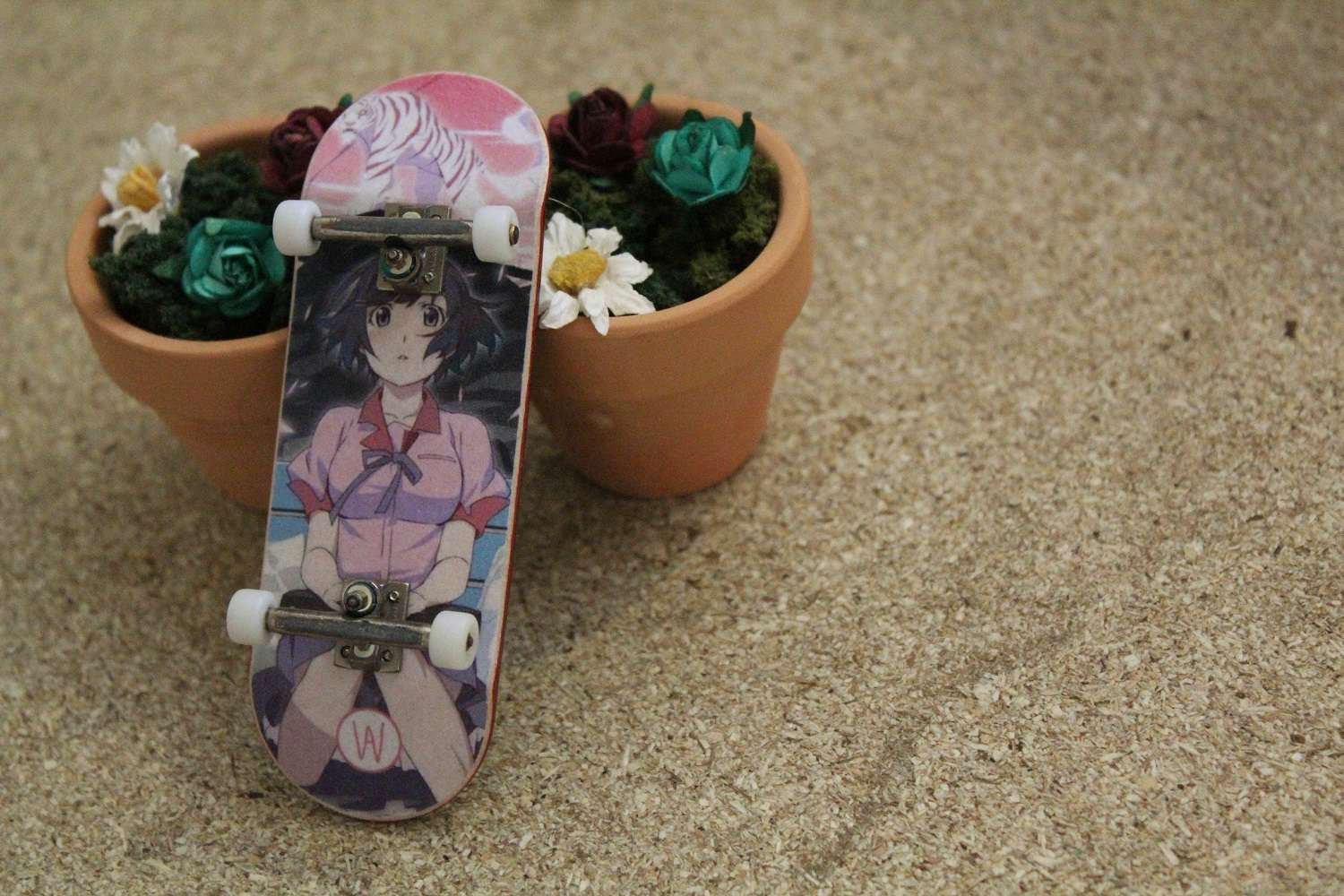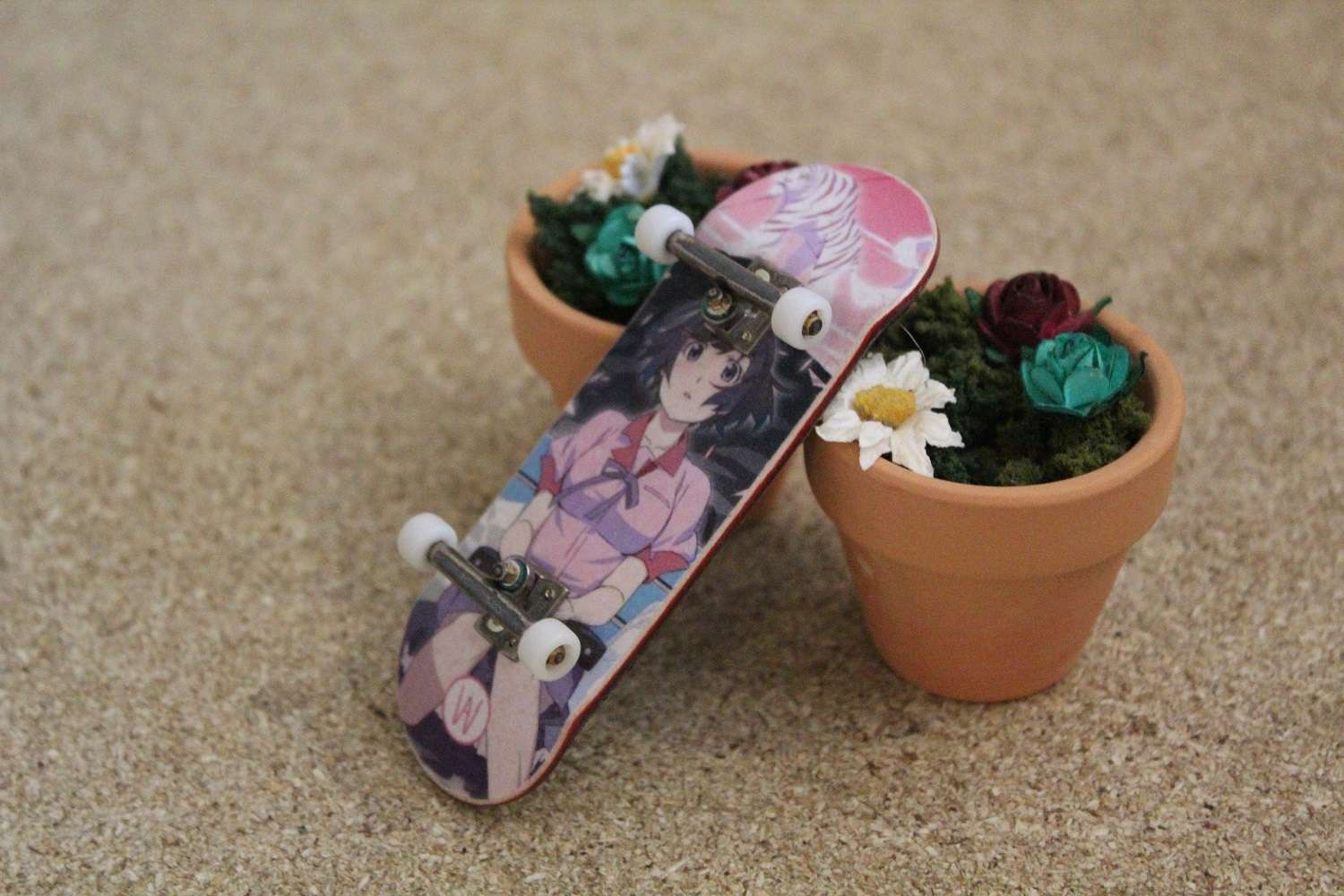 This deck as you probably all remember from my checkouts of it when it first came in, is a custom of the new Weca shape I got to review, the W2 shape. Weca decks have always been pretty high up my list of decks to love, but since their new shape dropped they climbed the list even higher. How high you ask? Well, read on, but not before checking out pictures of this setup with BRTs, Flatface Wheels, Witchcraft Bushings, and Ace3 tape.

Shipping took four days. Four days. That's pretty damn good for something coming outside of the UK to here. Only thing I can ever think of coming quicker than that is when I used to get stock of Ace tape whilst running Fingersized and shipping would take 1 day. 10/10

First impressions I was blown away but how nicely the graphic came out. Obviously it was a custom so it was chosen by myself (for those interested it's the Japanese DVD cover for Nekomonogatari White) but oh my - I cant imagine it looking nicer. I know my own hype has a lot to do with this, but it looked amazing. 10/10

Craftsmanship of this deck is perfect. Drilled perfectly, pressed evenly, shaped exactly as it should be, and even nicely stamped too. The graphic is also put on really nicely, with perfectly straight edges on the graphic and a brilliant coat of lacquer on top. It might sound like I'm being bias here but seriously, I can find no flaws. I tried, there were none. 10/10
"I've tried a lot of good decks, but very few decks that come under the category of perfect decks"
Performance
of any deck is always the bit that matters, and thankfully this deck doesn't loose any points here either. The deck is around 98mm long, and 33mm wide. Normally I've tried decks like that and they've felt too short on the kicks, and have been really hard to ride. Weca changed that with the W2 by taking maybe 1-2mm off the wheelbase of the deck, and adding that width to the kicks, so the kicks can stay normal size. The result is a deck that doesn't feel any shorter than normal, just one that performs fantastically.
The kick shape really helps the performance of this deck, as they're less on the pointy side than something like a Berlinwood or a Flatface deck. This means there's more space to put your fingers on the kicks whilst keeping it a short deck - it reminds me of the feeling of a Blosom 30.5mm original template from back in the day, the first deck I ever gave 10/10. It's crisp, responsive, just the right weight, a really nice low but still visible concave, and immensely solid. Plus it seems to last for ages - I've ridden this so much as it's my main setup, and there's not a visible scratch on the graphic. Infact with the lacquer, it slides so well it almost feels like an everslick. 10/10
Overall
I cannot say a bad thing about this board. I want to be honest, so I really tried to find something negative to say, but I cant find a single thing. It performs fantastically, looks beautiful, and ticks all the right boxes for modern fingerboards. I've tried a lot of good decks, but very few decks that come under the category of perfect decks. These almost go above that. If you get the chance to pick up one of these decks in the future, really do so, as they're some of the best boards you can buy in fingerboarding right now. Thought, innovation, and sticking to their roots all in the same package, bringing the pinnacle of Weca's years of craftsmanship. Not a deck to ignore, it definitely wasn't by accident this became my new main setup.
Go check Weca
here
:)
Posted on 14th March 2015 at 08:15 by Kerry.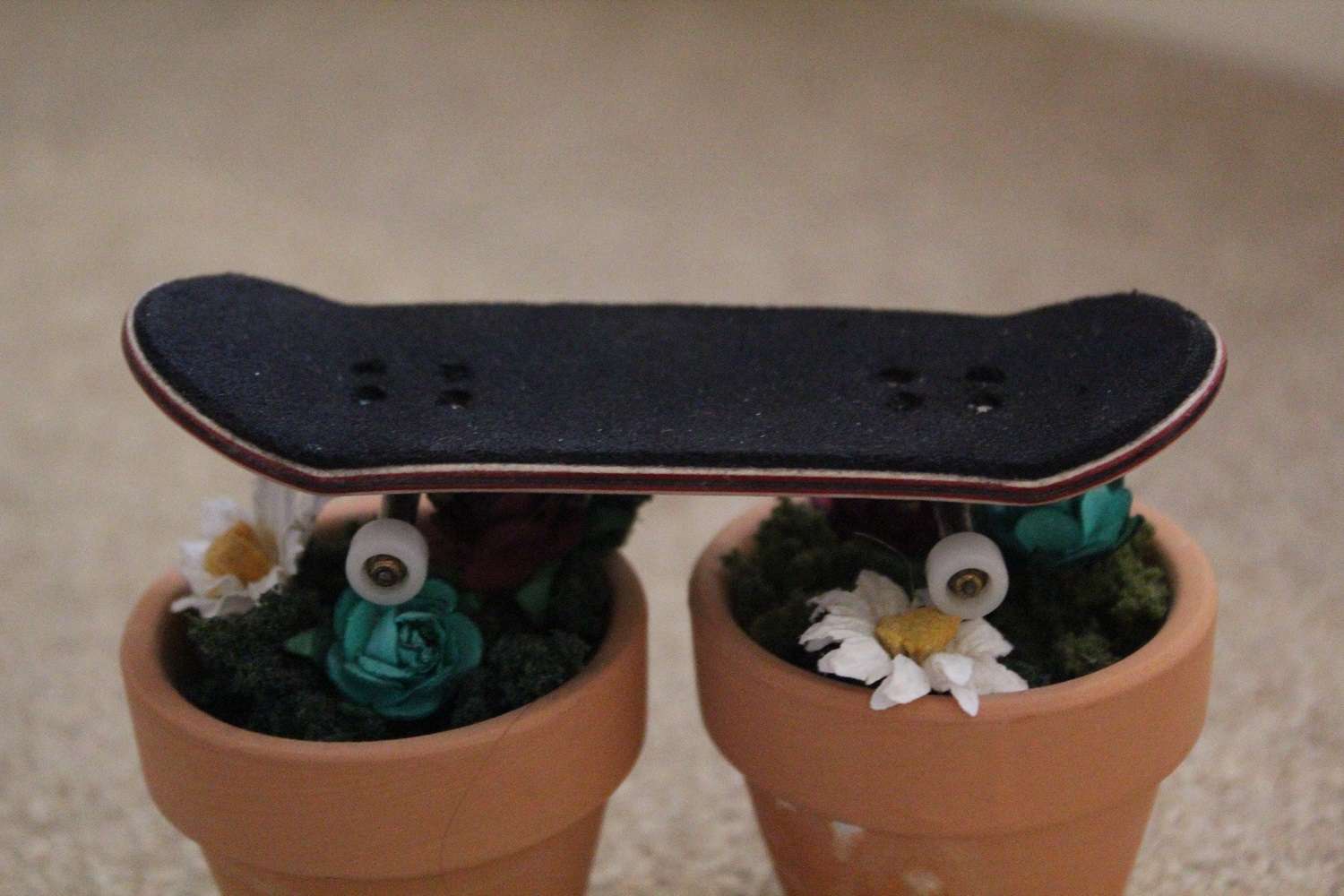 .